Navigating an Ever-changing Cyber Insurance Market
Rising rates, restricted capacity, greater underwriting scrutiny and a push for better data quality — not to mention increasing regulatory compliance — are making cyber a harder risk than ever to tackle.
White Paper Summary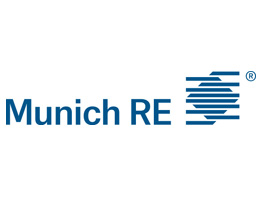 Rates in the cyber insurance market are continuing to rise as ransomware becomes increasingly prevalent.
At the same time, the risk is coming under far greater scrutiny, with underwriters tightening their terms, conditions and capacity, both in the primary insurance and reinsurance markets.
But for those policyholders who work with their insurers to gain a better understanding of their exposure, there are opportunities to find the right coverage at an appropriate price.
"Everything right now is pointing towards an increased level of scrutiny," said Paul Needle, Senior Vice President, Cyber Treaty Reinsurance Underwriter at Munich Reinsurance America, Inc. ("Munich Re US"). "There is a decrease in the quote to submit ratios and declining retention ratios. On the primary side, there's a greater utilization of risk control for larger accounts, with underwriters requesting meetings with the insured's chief security officer, chief information officer, or chief technology officer."
During the latest round of renewals, there was an increase, not only in underwriting analysis, but also the number of stakeholders involved in the underwriting process. Primary markets now require insureds to have the requisite policies, procedures and controls in place to even consider underwriting the submission.
At the same time, authority in the field is being restricted and referrals require prescribed documentation. This leads to additional internal and external correspondence as matching internal documentation requirements with a wide variety of applications and dynamic technology products isn't always easy or clear. Additional steps in the underwriting or referral process increases the time to provide a new or renewal quote, both on the primary and reinsurance side. With a greater workload from increased submissions as well as a prolonged quoting process, underwriters naturally pursue best in class accounts that fit their said strategy, resulting in a more selective approach by the marketplace.

To learn more about Munich Re, please visit their website.
Munich Re, and its family of companies, has been a leader in risk for more than 100 years. We are spearheading innovation to deliver competitive advantages for our clients every day and disrupting on our own terms to reimagine the world of risk itself.