Munich Re Leverages Technology To Keep Up With Evolving Risks
Evolving risks have impacted the daily operations of insurance carriers worldwide and carriers are handling a rising volume of insurance claims, which is taxing human resources and, in many instances, demanding improved industry methodology.
White Paper Summary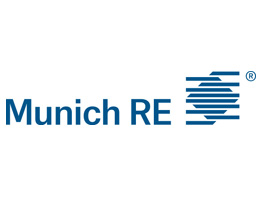 In response, Munich Re provides a suite of innovative risk assessment tools that will
Better measure, monitor, and manage potential and actual damage caused by
— Automobile accidents
— Equipment malfunction
— Natural catastrophes
Simplify, expedite and lower costs associated with the underwriting process
Accelerate and take some of the stress out of the claims process for the policy holder, creating a better customer experience
Here are a few of the exciting solutions being developed within the Munich Re group across the globe to digitally assess risk and better mitigate it in an effort to prevent loss.
To learn more about Munich Re, please visit their website.
Munich Re, and its family of companies, has been a leader in risk for more than 100 years. We are spearheading innovation to deliver competitive advantages for our clients every day and disrupting on our own terms to reimagine the world of risk itself.