Legal Spotlight
A look at the latest legal cases impacting the industry.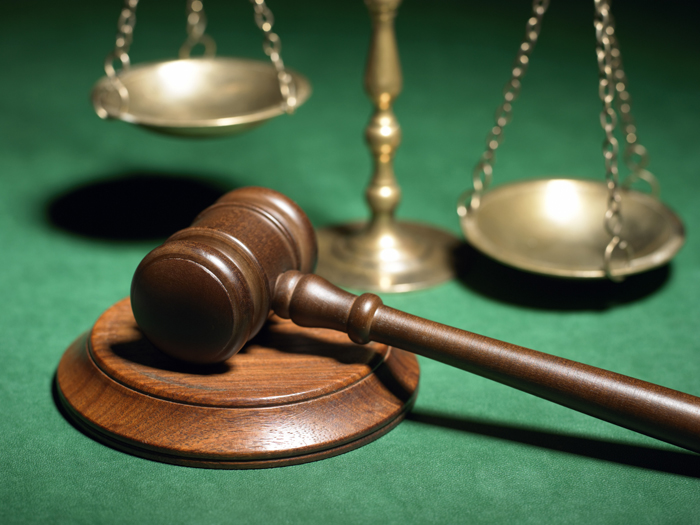 Employer Exclusion Does Not Void Claim
In April 2006, Kerry Taylor was injured during a private event at Villa Vizcaya, a 100-year-old Miami-Dade County estate with 10 acres of gardens.
Taylor was there as an employee of Mears Acquisition Co. d/b/a Hello Florida Inc.
She sued the county and villa for her injuries, and the county requested a defense and indemnity from Admiral Insurance Co. The insurer declined, stating the county and villa were not insured under the Mears/Hello Florida policy.
Taylor, Villa Vizcaya and the county later entered an agreement under which Taylor was paid $25,000 and a $550,000 consent judgment. The villa and county assigned all of their rights under the policy to Taylor.
After Taylor filed a court action in 2010 for breach of contract and bad faith, Admiral argued both that the county and villa were not covered and that Brown & Brown was not an authorized broker to bind coverage because Admiral is an excess and surplus lines insurer. Brown & Brown said it worked with Peachtree Special Risk, an authorized broker, according to court documents.

A state court ruled that Villa Vizcaya and the county were additional insureds under Hello Florida's policy with Admiral, but that coverage was excluded by the Absolute Employer's Liability provision.
On appeal to the 3rd District Court of Appeal for the State of Florida, a panel of judges agreed the two entities were covered by Hello Florida's policy. That court found that coverage was not excluded.
It ruled on Feb. 10 that the policy's Separation of Insureds provision permitted Taylor to make claims against the county and villa even though she was an employee of Hello Florida.
Scorecard: Admiral Insurance Co. must pay $575,000 to cover settlement of the claim.
Takeaway: While the employer's liability exclusion prevented Taylor from making a claim against Hello Florida, the separation of insureds provision allowed her to pursue the claim against the villa and county.
Intentional Acts Not Covered
In 2009, Donald Sterling, former owner of the Los Angeles Clippers, paid $2.7 million to settle Department of Justice allegations that he told staff at apartment buildings he owned not to rent to Latinos or African-Americans.
Federal Insurance paid about $5.5 million for Sterling's defense and $1.5 million of the DOJ housing discrimination settlement. The insurer filed suit in 2013 against National Union Fire Insurance Co. and Century Surety Co., which had issued commercial and excess umbrella policies, to contribute to the settlement.
A U.S. district court in California granted summary judgment to National Union and Century, and on appeal, the U.S. 9th Circuit Court of Appeals agreed with that decision.
It ruled on Feb. 17 that Federal's claims were not covered by the policies. "The Sterling complaint did not allege discrimination arising from a neutral practice," it stated. Nor was the injury caused by an "occurrence," which Century's policy defined as "an accident." 
Scorecard: The insurers do not need to contribute to the settlement paid to the Department of Justice.
Takeaway: Because the discrimination was intentional, it was not covered by the policies.
Policy Rescinded Due to Misrepresentations
H.J. Heinz co. purchased a $25 million Accidental Contamination and Government Recall (ACI) insurance policy with a $5 million self-insured retention (SIR) from Starr Surplus Lines Insurance Co. for the period July 1, 2014 to July 1, 2015.
Its application stated that it had not been fined by a governmental agency in the last three years, and disclosed a 2008 listeria contamination at Heinz's San Diego facility that resulted in no loss, according to court documents.
In August 2014, Heinz sought coverage under the policy for losses incurred in connection with a product recall in China due to lead found in dry baby cereal. Losses were estimated to reach $30 million.
When investigating the claim, Starr became aware of a January 2014 "China nitrite loss," which caused a $12 million loss when 245,000 pounds of product were destroyed after the Chinese government found that Heinz baby cereal products were contaminated with more nitrite than permitted by law.
When Starr sought more information about that loss, Heinz filed suit against the insurer seeking payment on its August 2014 claim.
During the court proceedings, it was revealed that Ian Ascher, Heinz's global insurance director, wanted the company to purchase ACI coverage, but that Heinz management required a lower premium and a lower SIR than the $20 million it had prior to 2013.
To do that, the court found, Heinz did not include in its application that the listeria event caused a $12.7 million loss, and that it also had other losses in China, Canada and New Zealand.
After an "advisory jury" trial in December 2015 in the U.S. District Court for the Western District of Pennsylvania, the jury found that Heinz had misrepresented material facts in its application but said that Starr could not rescind the policy because it had "sufficient knowledge" of the misrepresentations or that it promptly failed to rescind the policy.
In a Feb. 1 opinion, the court, however, disagreed with the jury, and rescinded the policy. It ruled that Starr lacked sufficient knowledge of the prior losses and did not unreasonably delay its attempt to rescind the policy.
Scorecard: Starr does not have to pay any of the estimated $30 million in claims.
Takeaway: Material misrepresentations in an insurance application will void coverage.
Anne Freedman is managing editor of Risk & Insurance. She can be reached at
[email protected]