Lack of Flood Insurance Could Leave Small Businesses Underwater
With flooding on the rise, small business owners are left in a precarious position while they search for an affordable solution to this unpredictable and stormy future.
White Paper Summary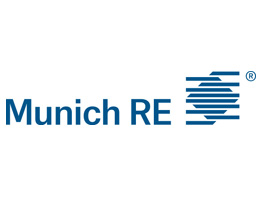 According to the Federal Emergency Management Agency (FEMA), flooding is the most frequently occurring natural disaster in the U.S.1 Extreme storms are causing rivers, streams, and other bodies of water to overflow in areas that were previously not impacted by flooding. This trend suggests that businesses located outside of Special Flood Hazard Areas or 100-year flood zones are at risk for flooding events and should be considering flood insurance coverage.
To learn more about Munich Re, please visit their website.
Munich Re, and its family of companies, has been a leader in risk for more than 100 years. We are spearheading innovation to deliver competitive advantages for our clients every day and disrupting on our own terms to reimagine the world of risk itself.