Hurricanes Cause Record Losses in 2017
In terms of overall losses, 2017 was the second-costliest year ever for natural disasters. Losses from weather-related disasters broke all previous records.
White Paper Summary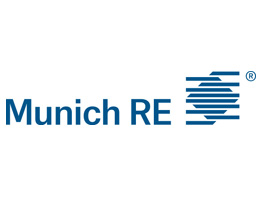 At US$ 330bn, overall losses in 2017 were far greater even than those in the extreme years of 2005 and 2008. Only the record year of 2011 with losses of US$ 350bn, due mainly to the Tohoku earthquake and floods in Thailand, has seen higher loss figures.
Insured losses in 2017 came to US$ 135bn, the highest figure in the period from 1980 to 2017. The Munich Re NatCatSERVICE recorded 710 relevant loss events, which is above the average for the last ten years. The average for the last decade is 605 registered events per year, compared with just 490 events over the last 30 years. The event statistics include all relevant loss events, based on different threshold values for property losses according to a country's level of development. The statistics also include all loss events with fatalities.
To learn more about Munich Re, please visit their website.
Munich Re, and its family of companies, has been a leader in risk for more than 100 years. We are spearheading innovation to deliver competitive advantages for our clients every day and disrupting on our own terms to reimagine the world of risk itself.