How to Tackle the Growing Problem of Inland Flooding and Its Impact on Communities
Inland regions have borne the brunt of floods in recent years. Help is at hand in the form of innovative nature-based risk mitigation strategies used in conjunction with insurance coverage.
White Paper Summary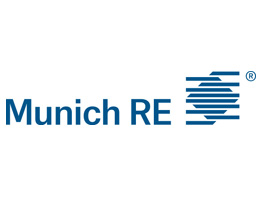 Climate change has resulted in a host of extreme weather events. Warmer air tends to retain more moisture, which further increases the chances of a catastrophic flood event occurring and the resulting disruption. Naturally, the extensive damage caused to homes and businesses in coastal regions such as Florida battered by relentless hurricanes and flooding has grabbed most of the headlines because of the speed and severity at which it happens.
Yet, in truth, it is the inland regions, particularly those communities based along major rivers, that bear the brunt of most flood events.
The fact is that flood risk is everywhere: Between 1996 and the present day, almost 99% of all counties in the U.S. have been flooded, according to the Federal Emergency Management Agency (FEMA). Total losses from the Mississippi River flooding in 2019 amounted to more than $20 billion. It was the longest flood on record, surpassing even the 1927 Great Mississippi Flood. In many regions, whole communities and towns were under water for more than 200 days. Then, the COVID-19 pandemic struck, making it even harder for these communities to recover.
In California this year, economic losses have already topped $1 billion, with countless properties affected by the flash floods and mudslides that washed away Highway 1 out of Big Sur. The problem was exacerbated by the fact that the region experienced a dry winter followed by extreme precipitation across the state. This resulted in widespread flash flooding, erosion and mudslides.

To learn more about Munich Re, please visit their website.
Munich Re, and its family of companies, has been a leader in risk for more than 100 years. We are spearheading innovation to deliver competitive advantages for our clients every day and disrupting on our own terms to reimagine the world of risk itself.