How One Reinsurer Intends to Shrink the Growing Flood Risk Protection Gap
The vast majority of property owners remain uninsured for floods, despite its increasing frequency and severity. Closing the gap will require a better understanding of the exposure by all parties.
White Paper Summary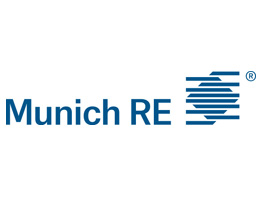 lood is the most common and costly natural peril in the U.S.1 Over the last 40 years, inland flooding caused more than $151 billion in damages, which doesn't include flooding related to hurricanes and tropical cyclones2. According to FEMA, 99% of all U.S. counties were impacted by flood between 1996 and 2019.
"We're seeing a shift in climate patterns resulting in heavier and more prolonged inland rainfall — rain lasting up to 48 hours and dropping two or three inches — on regions that previously never experienced much rain," said Sanjay Mehrotra, SVP and Underwriting Flood Manager for Munich Re US. "Of course, we're continuing to see highly active hurricane seasons as well, with 12 named storms making landfall in 2020."
Despite the prevalence of flood risk, only 5% to 15% of U.S. homeowners carry flood insurance. Among small- to mid-size business owners, the rate is below 5%. According to Ann Yachwak, SVP and Client Manager for Munich Re US, the protection gap has largely been due to a lack of affordable insurance solutions.
"Homeowner and small commercial insurers started excluding flood risk about 50 years ago, leaving the National Flood Insurance Program (NFIP) as the primary option for coverage. NFIP policies are expensive for low-moderate or non-flood zone risks. At the same time, the private insurance market overall remains uncomfortable with flood risk. That's really what drives the protection gap," she said.
Here are the main obstacles blocking growth in the private flood insurance marketplace and how insurers and reinsurers can help to close the protection gap.

To learn more about Munich Re, please visit their website.
Munich Re, and its family of companies, has been a leader in risk for more than 100 years. We are spearheading innovation to deliver competitive advantages for our clients every day and disrupting on our own terms to reimagine the world of risk itself.