Evaluating Cyber Risk?
Here are some things to consider.
White Paper Summary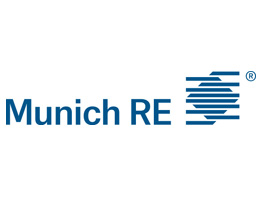 The take-up rate in the cyber market has increased dramatically over the past few years. Allied Market Research reports that the size of the global cyber insurance market was valued at $4,852.19 million in 2018, and that it is projected to reach $28,602.10 million by 20261 (Fig. 1). This can be attributed partly to increased awareness about cyber – cyber is a hot topic and news about cyberattacks gets a lot of attention. Also, the regulatory environment for cyber is changing, and businesses large and small are being required to adopt at least some measure of cyber security. In addition, as the number of employees working remotely and using personal devices increases, the cyber risk for companies of all sizes is compounded.

To learn more about Munich Re, please visit their website.
Munich Re, and its family of companies, has been a leader in risk for more than 100 years. We are spearheading innovation to deliver competitive advantages for our clients every day and disrupting on our own terms to reimagine the world of risk itself.