Drone Use Taking Flight on Small Farms
Recent survey finds small U.S. farm owners are incorporating drone technology into their everyday agricultural tasks.
White Paper Summary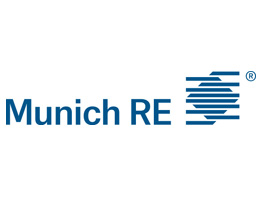 Every day, technology has a way of integrating itself into businesses when you least expect it. Take unmanned aerial vehicles (more commonly called drones) and their growing use in the field of agriculture. On larger farms, drones are being utilized for tasks like crop spraying since it's estimated to be five times faster than traditional machines. But how are smaller farms taking advantage of this rapidly expanding technology? Are these farmers using drones for traditional tasks like planting, spraying, and irrigating crops? Or have more unique applications taken root? Munich Re surveyed roughly 200 farmers in the US who are utilizing drones to find out how this growing technology is transforming agriculture.
To learn more about Munich Re, please visit their website.
Munich Re, and its family of companies, has been a leader in risk for more than 100 years. We are spearheading innovation to deliver competitive advantages for our clients every day and disrupting on our own terms to reimagine the world of risk itself.