Digital Trends in Construction Industry
With digitalisation, contractors and project owners are able to draw on a growing array of innovative solutions to address an array of construction challenges. As promising as these new technologies are, will they really make construction and engineering easier?
White Paper Summary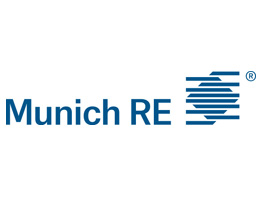 Pressures in today's construction industry include project delivery, lifecycle performance and sustainability, alongside the need to minimise costs. Motivated by long-term economic and ecological sustainability, increasing numbers of new "green" and "smart" buildings are being built. The novel solutions being developed for these buildings, like connected Internet of Things (IoT) sensors and wireless technologies, recycled or new and untested building materials, address many problems. But they also introduce new risks such as exposure to cyber attacks and inherent product defects or failure to meet performance requirements.
To learn more about Munich Re, please visit their website.
Munich Re, and its family of companies, has been a leader in risk for more than 100 years. We are spearheading innovation to deliver competitive advantages for our clients every day and disrupting on our own terms to reimagine the world of risk itself.