Data Analytics: The "Buy vs. Build" Question
To explore this topic of "buy vs. build" in carrier data analytics, we spoke with Risa Ryan, Head of Strategy and Analysis in the U.S. Reinsurance Division at Munich Re.
White Paper Summary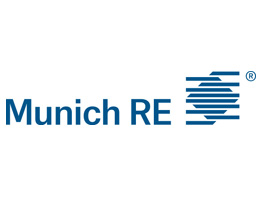 Insurers have long been familiar with the question whether it is better for them to "buy or build" their information technology; that is, whether it is better for them to develop their own proprietary in-house automation or utilize systems developed by outside vendors, with modifications. In the age of "Big Data," the question of "buy vs. build" has moved into the realm of data analytics.
To learn more about Munich Re, please visit their website.
Munich Re, and its family of companies, has been a leader in risk for more than 100 years. We are spearheading innovation to deliver competitive advantages for our clients every day and disrupting on our own terms to reimagine the world of risk itself.