Cyber Insurance Market Outlook
Cyber threats have become the risks of the century and if cyber security is one step behind new cyber threats, cyber insurance is two steps behind.
White Paper Summary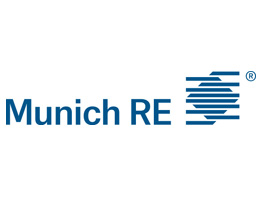 It is difficult to achieve comparability of products in the cyber market, as many players­­­­­ —­­be they insurance companies or brokers — draft their own wordings with a specific focus on property or casualty components. As cyber technology is omnipresent and the risks can trigger claims under traditional insurance products, some players choose to endorse their traditional property or casualty policies with cyber extensions. Overall, however, new stand‑alone cyber covers are appearing.
The accumulation potential of cyber risks is not fully understood. Firstly, a single cyber event can trigger a multitude of stand-alone cyber policies, due to the fact that contingent business interruption is a common feature of cyber policies, but also because everything is interconnected. The rise of the Internet of Things will increase connectivity and so trigger even more potential losses.
To learn more about Munich Re, please visit their website.
Munich Re, and its family of companies, has been a leader in risk for more than 100 years. We are spearheading innovation to deliver competitive advantages for our clients every day and disrupting on our own terms to reimagine the world of risk itself.