Climate Facts 2017 – The Warmest Non-El Niño Year Ever
2017 was one of the three warmest years on record. But even more important is the fact that it was the hottest year ever recorded without the warming effect of the natural climate oscillation, El Niño.
White Paper Summary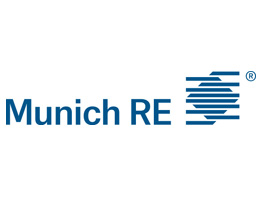 According to data in January 2018 from the US National Oceanic and Atmospheric Administration (NOAA), the global mean temperature in 2017 over land and sea surfaces exceeded the 20th century average of 13.9°C by 0.84°C. This makes the successive years 2014 to 2017 the four warmest in the measurement series since 1980. Also, 2017 was the third-warmest year, following on from the warmest-ever year of 2016, which was influenced by El Niño. It was also the warmest year without any influence from El Niño, which typically increases the global mean temperature. In this instance, the start of the year saw cool neutral and the end weak La Niña conditions.
On average, the greatest temperature anomalies occurred in central, northern and eastern parts of Asia, where temperatures during the winter and spring were already much too warm. Russia and China registered record high temperatures in the period January to September. It was also too warm in southern regions of North America and in Alaska – reflecting the significant temperature anomalies in the first and last few months of the year. The USA had its third-warmest year, while California experienced its hottest summer with a heatwave in August/September – thus providing one of the prerequisites for the severe forest fires later in the year.
To learn more about Munich Re, please visit their website.
Munich Re, and its family of companies, has been a leader in risk for more than 100 years. We are spearheading innovation to deliver competitive advantages for our clients every day and disrupting on our own terms to reimagine the world of risk itself.