Marsh Broker Linda Leigh Long Recognized as a 2020 At Large Power Broker
Linda Leigh Long, Senior Vice President, Marsh
Few brokers can claim to be true subject experts in more than one area, but that's exactly what Linda Leigh Long is to her clients. One day she could be dealing with defense contractors, the next real estate developers, manufacturers or retailers.
One of her aerospace clients with Defense Base Act exposure can run any number of high-risk projects at one time, including flying airplanes above 30,000 feet with oxygen masks rather than pressurized cabins. It also has operations in Antarctica, which is one of the most expensive locations to rescue injured employees.
Because many of its projects are classified, Long often enters the market with limited information for the carriers when trying to find coverage.
But after an extensive legal review to ensure the forms meet government requirements, she is able to switch up carriers and secure competitive pricing and superior coverage forms scripted specifically for the client.
Another client, convenience store Circle K, acquired a company with 90 trucks that hauled fuel on an interstate basis. Long proposed restructuring its whole program, which required separating out the c-stores from the trucking operation.
Thanks to her persistence, Long was able to achieve this within the short timeframe required, securing coverage for all the new exposures as well as an additional $50 million umbrella/excess limit.
2020 At Large Power Broker Winners and Finalists
---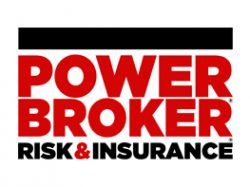 What is a Power Broker?
A Risk & Insurance Power Broker® is an individual who stands out among their peers for the exceptional client work they delivered over the past year. While brokers play many key roles in the insurance industry and risk profession, a Power Broker® award recognizes problem solving, customer service and industry knowledge.
Our goal is to broadly recognize and promote outstanding risk management and customer service among the brokerage community.
Who selects the winners?
Power Brokers are selected by risk managers based on the strength of the testimonials they provide to a team of 15 Risk & Insurance editors and writers.