Are Extreme Nat Cat Events the New Normal?
The new year in the United States has been ushered in by yet another series of extreme events.
White Paper Summary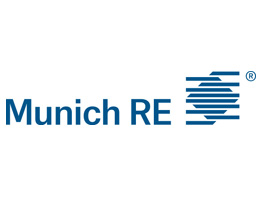 These events come on the heels of several record-setting extreme weather events across North America in 2017. Hurricane Harvey produced torrential rainfall of such magnitude that, based on long-term statistics, should only occur less than once in a thousand years. Two weeks later, Hurricane Irma's Category 5 winds decimated the islands of the northeastern Caribbean then lashed Cuba and the Florida Keys before making a final landfall on the southwest coast of Florida. Less than a week later, Hurricane Maria would also pass through the Leeward Islands as a Cat 5 storm, bringing another round of devastation, this time including Puerto Rico where the electric infrastructure was almost completely crippled by Maria's wind. Combined with damage from the year's severe thunderstorm outbreaks and the California wildfires, 2017 was the costliest year on record for insured losses, and the U.S. share of losses for the year was even larger than usual: 50% as compared to the long-term average of 32%.
To learn more about Munich Re, please visit their website.
Munich Re, and its family of companies, has been a leader in risk for more than 100 years. We are spearheading innovation to deliver competitive advantages for our clients every day and disrupting on our own terms to reimagine the world of risk itself.