American Manufacturing Is Booming. The Opportunities Are Big, But So Are the Risks
Technology is changing the game for U.S. manufacturers, boosting productivity and driving renewed competition. Adapting quickly may reap big rewards, but also creates unforeseen liability risks.
White Paper Summary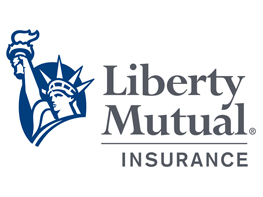 Ask the average citizen what they think about the future of U.S. manufacturing, and you're likely to hear bleak projections of companies shipping their operations offshore, or robots displacing human workers.  Overall, the industry's public image is fading at the edges — people perceive waning relevance and opportunity.
"But if you ask manufacturers what they think, the response is the exact opposite. U.S. manufacturers are actually quite enthused about the future," said Seth Hedrington, Senior Vice President and General manager, National Insurance, West Division, Liberty Mutual Insurance. "It's a very dynamic industry with new opportunities every day."
Advancements in technology are changing the game in terms of capabilities, efficiency and agility.
"Automation and robotics enable smaller entities to produce at a smaller scale, which puts pressure on every player to become more efficient," Hedrington said. The benefits of technology, however, are counteracted by rapidly-changing consumer preferences, government regulation, and an ongoing labor shortage.  The result is an environment teeming with both opportunity and obstacles.
Here are five ways manufacturers are reacting to a newly competitive environment that may expose them to unforeseen risks:
To learn more about Liberty Mutual Insurance, please visit their website.
Liberty Mutual Insurance offers a wide range of insurance products and services, including general liability, property, commercial automobile, excess casualty and workers compensation.