Alternative Health Care Delivery Methods Are Increasing in Use — Risk Managers Beware
As pressures build for the health care industry, alternative methods to provide care are growing, but places like urgent care clinics and home health providers still have their risks.
White Paper Summary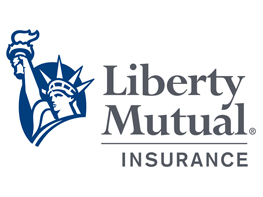 Health care is an ever-changing industry, adapting to both the needs of its patients as well as the demands of its partners.
"We are seeing payers pressuring providers because of the rising costs of health care," explained Jeff Duncan, chief underwriting officer, Healthcare Practice, Liberty Mutual.
This financial pressure has providers looking for ways to cut costs or diversify revenue without compromising patient care or outcomes. One solution some have invested in is limiting hospital stays. Standards for how long patients should be hospitalized for different treatments are being implemented to prevent longer, unnecessary stays where the chances of infection or other complications increase.
Outcomes, however, are still heavily influenced by the social determinants of health — the socioeconomic factors that impact a patient's recovery, like poverty, education gaps, lifestyle choices and more. This strains hospitals' resources while limiting their control over the cost of care.
"These factors can drive massive costs throughout the entire health care system," explained Duncan.
And providers are feeling the strain: "There's a shortage of qualified nurses and physicians in some areas, while others face serious burnout rates," said Njoki Wamiti, VP & miscellaneous medical facilities product manager, Ironshore.
"Risk managers are caught in the middle of this in both fulfilling the missions of their organizations, protecting balance sheets and protecting patients and employees," Duncan said.
To best serve their communities, health care systems are investing in ways to make treatment more accessible and affordable for patients. Here are two alternative methods finding a place in the health care system.

To learn more about Liberty Mutual Insurance, please visit their website.
Liberty Mutual Insurance offers a wide range of insurance products and services, including general liability, property, commercial automobile, excess casualty and workers compensation.