A Year of Opportunity for U.S. Manufacturers
2018 will present both challenges and opportunities for U.S. manufacturers.
White Paper Summary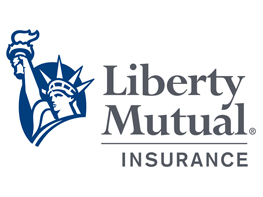 2018 is shaping up to be a year of historic shift for U.S. manufacturing. Tax reform, favorable regulatory changes, advances in industrial technology, and an improving economy and unemployment rate all present opportunities for organic growth.
"Many manufacturers expect to increase sales in 2018, both domestically and abroad," said Stacie Graham, Senior Vice President and General Manager, National Insurance, Central Division, for Liberty Mutual Insurance. "Recent tax and regulatory changes in particular present opportunities to increase exports to international markets."
But there are persistent operational challenges that could block manufacturers from seizing these opportunities. An industry-wide talent shortage and skills gap hinder growth potential for U.S manufacturers. To overcome them, apprenticeships and efficiency tools like co-bots could be the way forward.
To learn more about Liberty Mutual Insurance, please visit their website.
Liberty Mutual Insurance offers a wide range of insurance products and services, including general liability, property, commercial automobile, excess casualty and workers compensation.