4 Key Trends Impacting Property and Casualty Programs
The world will only get more risky. A dependable insurance partner can help you and your insureds balance today's perils.
White Paper Summary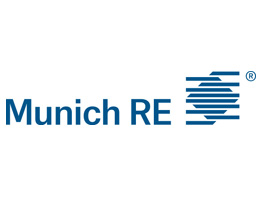 Today's property and casualty insurance programs are combatting a number of challenges.
From inflation and supply chain issues to global interconnectivity to increased frequency and severity of weather events, there are a number of trends that underwriters need to account for as they tackle the challenges of today's dynamic landscape.
Simply put: "We're in the riskiest world that we have ever been in, yet it's the least risky it will ever be," said Kevin Johnson, president of Insurance Programs, Munich Re Specialty Insurance.
Navigating today's perils requires underwriters to reexamine how they estimate loss, develop risk adequate pricing and help mitigate risk.
New tools around data-driven decision-making including artificial intelligence, sensor technologies and advanced analytics are aiding carriers in these areas, but working with a leading insurance partner can help you take your efforts to the next level by giving you a broad understanding of market trends and more sophisticated program solutions.

To learn more about Munich Re, please visit their website.
Munich Re, and its family of companies, has been a leader in risk for more than 100 years. We are spearheading innovation to deliver competitive advantages for our clients every day and disrupting on our own terms to reimagine the world of risk itself.