3 Factors Driving a Boom in the Programs Insurance Market
Specialization, innovation and flexibility have always enabled program administrators to handle unique risk profiles. Now those attributes are in even greater demand.
White Paper Summary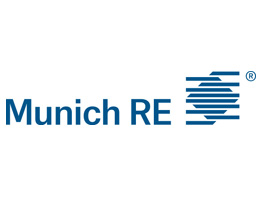 The program insurance market is experiencing record growth.
According to the Target Markets Program Administrators Association's 2019 "State of Program Business Study," program revenues rose from $36.1 billion in 2016 to $40.5 billion in 2018 — a 12.8% increase. Since the study was first conducted in 2010, program revenues have jumped by 131%. Growth in the programs space also outpaced the rest of the P&C insurance market, expanding by 10.6% in 2018 versus 10.0% in the rest of the market.
"AM Best recently released a Performance Assessment for Delegated Underwriting Authority Enterprises. In our view, that signals the level of impact that program administrators are having on the industry. The program business has captured such a big share of the P&C market that it has AM Best's attention," said Kevin Johnson, president, insurance programs at Munich Re Specialty Insurance.
"And the size of the program business market hasn't hit its peak. Our view is that the program business will continue to grow and outpace other sectors of the industry. It's relevance and impact will only increase over time."
According to Johnson, three key factors are helping to drive this continued growth.

To learn more about Munich Re, please visit their website.
Munich Re, and its family of companies, has been a leader in risk for more than 100 years. We are spearheading innovation to deliver competitive advantages for our clients every day and disrupting on our own terms to reimagine the world of risk itself.