3 Alternative Methods Courtrooms Are Turning to Amid Pandemic-Induced Case Backlogs
Our court systems are facing a backlog of civil cases due to COVID-19 social distancing requirements. Here's how the courtrooms are adjusting to keep cases moving.
White Paper Summary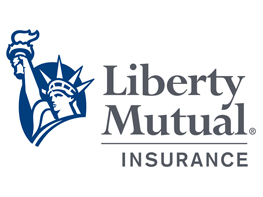 The novel coronavirus has certainly impacted every facet of U.S. business since its onset in December 2019; we pivoted to a work from home environment and social distancing has become the public norm.
So, too, have the court systems been impacted by this growing need to contain the virus.
"Since shutdowns began almost a year ago, the courts have closed or significantly slowed down their operations," explained Meg Sutton, SVP, Casualty, at Liberty Mutual. "As incidents of diagnoses reduced, you have seen some courts start to reopen or have soft openings for proceedings."
However, many courtrooms have chosen to remain shuttered while they adhere to local and state mandates to stay closed.
"It's leading to a buildup of litigation that could have been closed by this point in their lifecycles," Sutton said.
It is this backlog of cases that has courtrooms looking for alternatives. How can they remain open while keeping public safety in mind?
To answer that, the courts have leveraged technology to their advantage. Here are just three ways the courts have begun to address case backlog and how each method brings advantages and concerns to the forefront.

To learn more about Liberty Mutual Insurance, please visit their website.
Liberty Mutual Insurance offers a wide range of insurance products and services, including general liability, property, commercial automobile, excess casualty and workers compensation.